Care experience platform for Healthcare
Patient-centricity and patient engagement are core tenets of the Total Experience (TX) Strategy. TX aims to innovate and deliver a next-gen software platform built to fuel connected health and transform the patient experience.
Image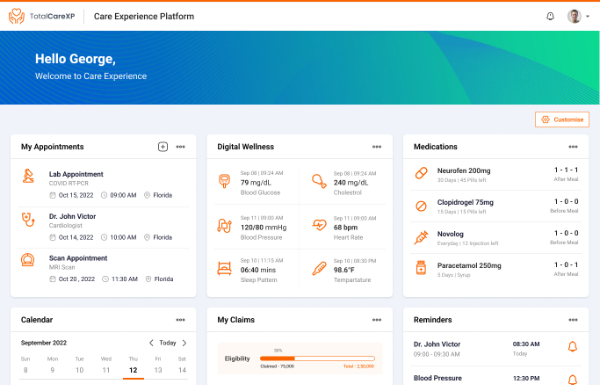 Care Experience
Personalize and streamline daily tasks and access essential health information in a central dashboard to engage patients, providers, and healthcare professionals with a no-code care experience solution.
SVG
ACL Digital's TotalCareXP platform organizes what your patients, providers, employees, and agents need to know and carry out care delivery operations via a single hub with simplified tasks and quick information access with a personalized dashboard.
Personalized, meaningful, and actionable insights to bring significant improvement in patient outcomes
Centralized data hub to self-manage chronic conditions
Timely and data-driven insights to improve patient's self-efficacy and put them in control of their health