Drive convergence, accelerate business decisions and transform patient outcomes
ACL Digital's HealthIntellect solution accumulates health data from numerous sources, including electronic health records (EHRs), medical imaging, genome sequencing, payor records, pharmaceutical research, wearables, and medical devices, to name a few; it leverages data and total experience at the core, it provides operational decision support and delivers value based actionable intelligence.
Image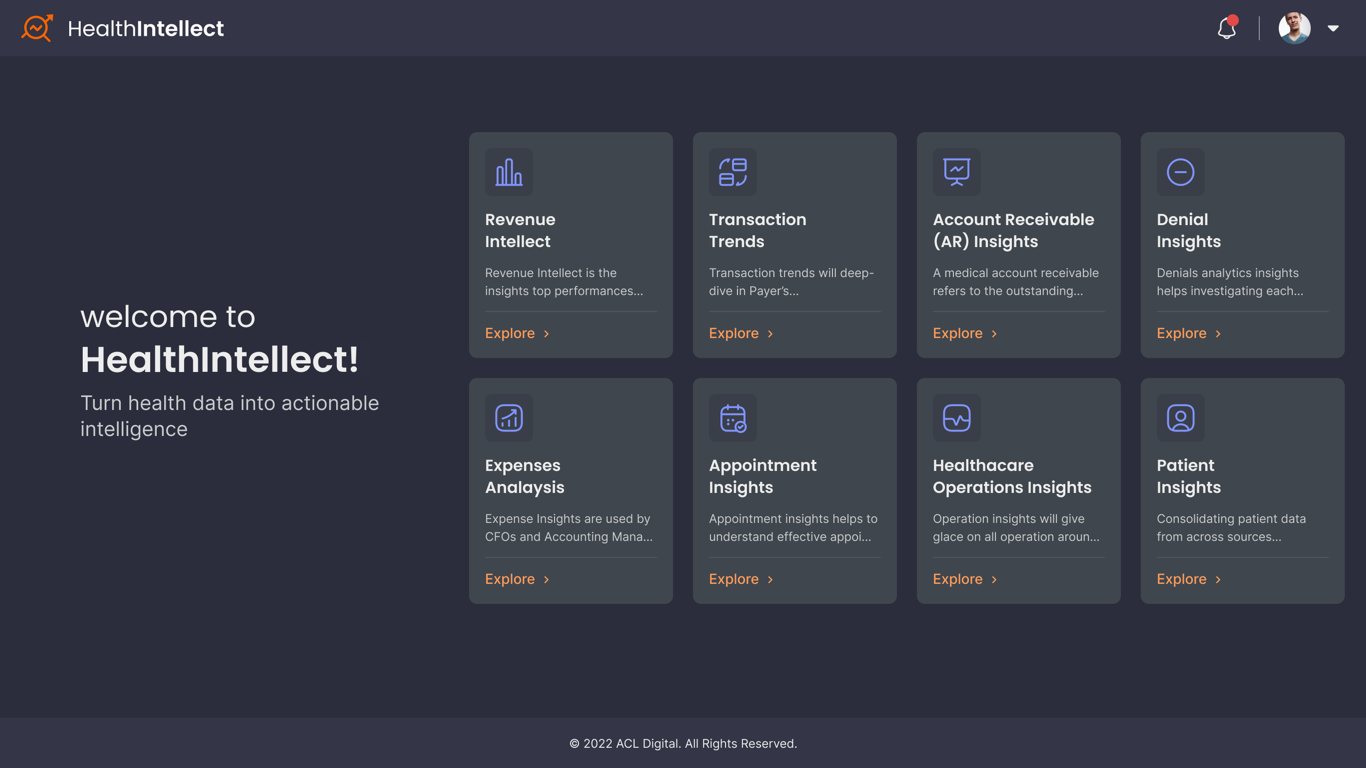 ACL Digital HealthIntellect acquires its intelligence from data intellect and presents it through insights intellect. The solution aims to cover the entire patient Journey focusing on revenue cycle management leveraging data collected at various touch points from clinical, non-clinical, and administrative applications.
Image

Why HealthIntellect?
Challenges addressed by our curated solutions to enhance the Data-to-Decisions journey.
Consolidates insights of day-to-day administrative and clinical activities involving patient-payer and payer- provider.
Enhance patient experience at every touch point through journey analysis using patient reported data
Ready to use visualization and KPIs catalog to cut down time(~30%) and cost for visualization process use case preparation.
Improved staffing through health operation intellect and quickly identify revenue leakages and compliance issues.
Insight Intellect leverages AI/ML features like forecasting, text analysis, anomaly detection, and natural language processing with a Q&A based visaul/interface.
Covered all aspects of revenue management starting from preregistration, treatment, patient- payer follow-ups and collections.