Engineering platform to accelerate the digital transformation
ACL Digital's DigitalOne is a robust engineering platform for modernized enterprise software delivery for digital transformation. This tailor-made platform helps unify and streamline business operations and secure IT systems.
Image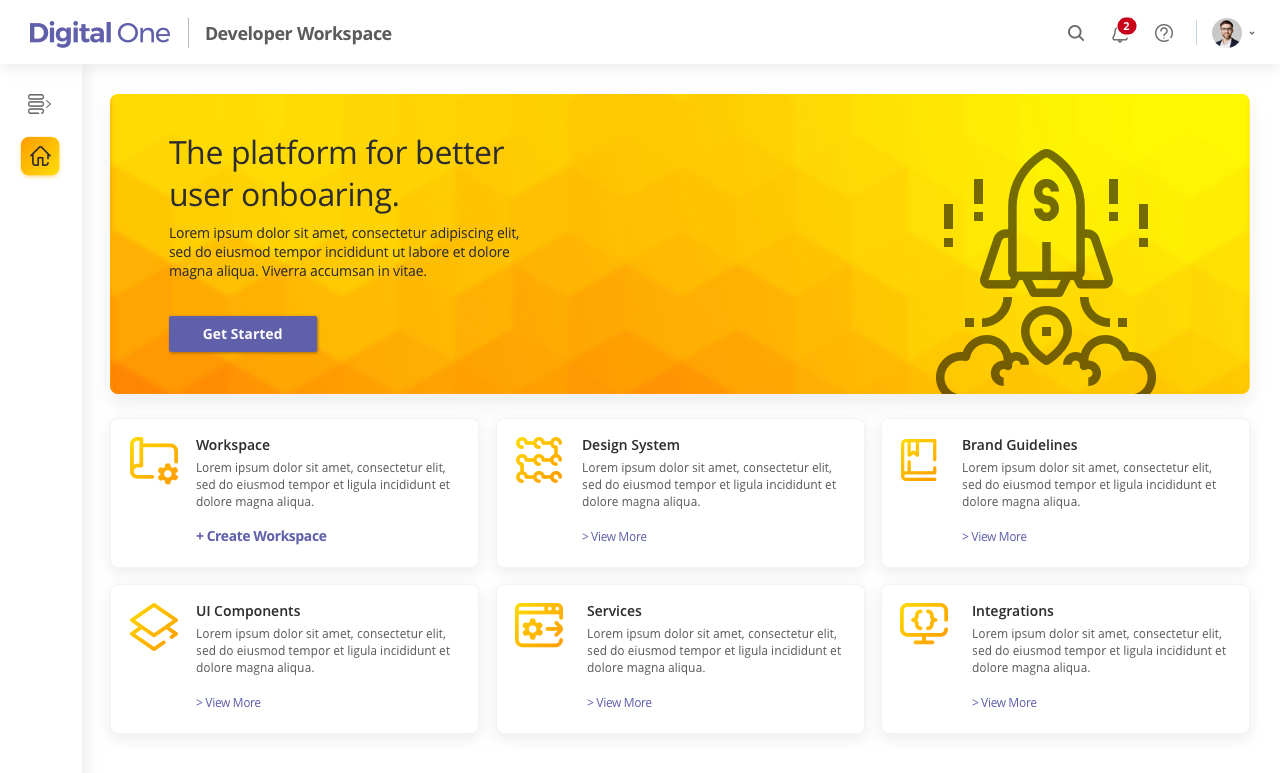 DigitalOne is created to address the needs of enterprise organizations and developers by providing standard design systems, reusable UI components, and tools that interface with complex infrastructure.
Implements reusable components, tools, and self-service capabilities with automated infrastructure operations, improving the developer experience and productivity.
Utilizes reusable, configurable application components and services.
Built on a Total Experience (TX) theme with a customizable design system for a consistent, flawless experience.
Helps fast-track and democratize the entire software development lifecycle with reusable components, services, and standards
Takes away the need to manage servers, hardware procurement, and maintenance woes with the DigitalOne - Platform-as-a-Service model.
Using the best-in-class DevOps capabilities of the platform helps organizations deploy their applications in an agile manner. It provides accessible pathways for improvements through faster innovation and adaptation.
Helps better understand customers, their needs and helps improve engagement by unlocking holistic customer data and information. It paves the way for creating a more customer- centric business strategy using these insights and drives business growth.
Follows PII & PHI data security, where data security and privacy are guaranteed.